The comic Scandinavia and the World is my favorite. It is epic hilarious and awesome.
You must read it, you'll be crying yourself silly for more.
This strip, about the lions on the coat of arms of the countries is by far my most favorite. EPIC.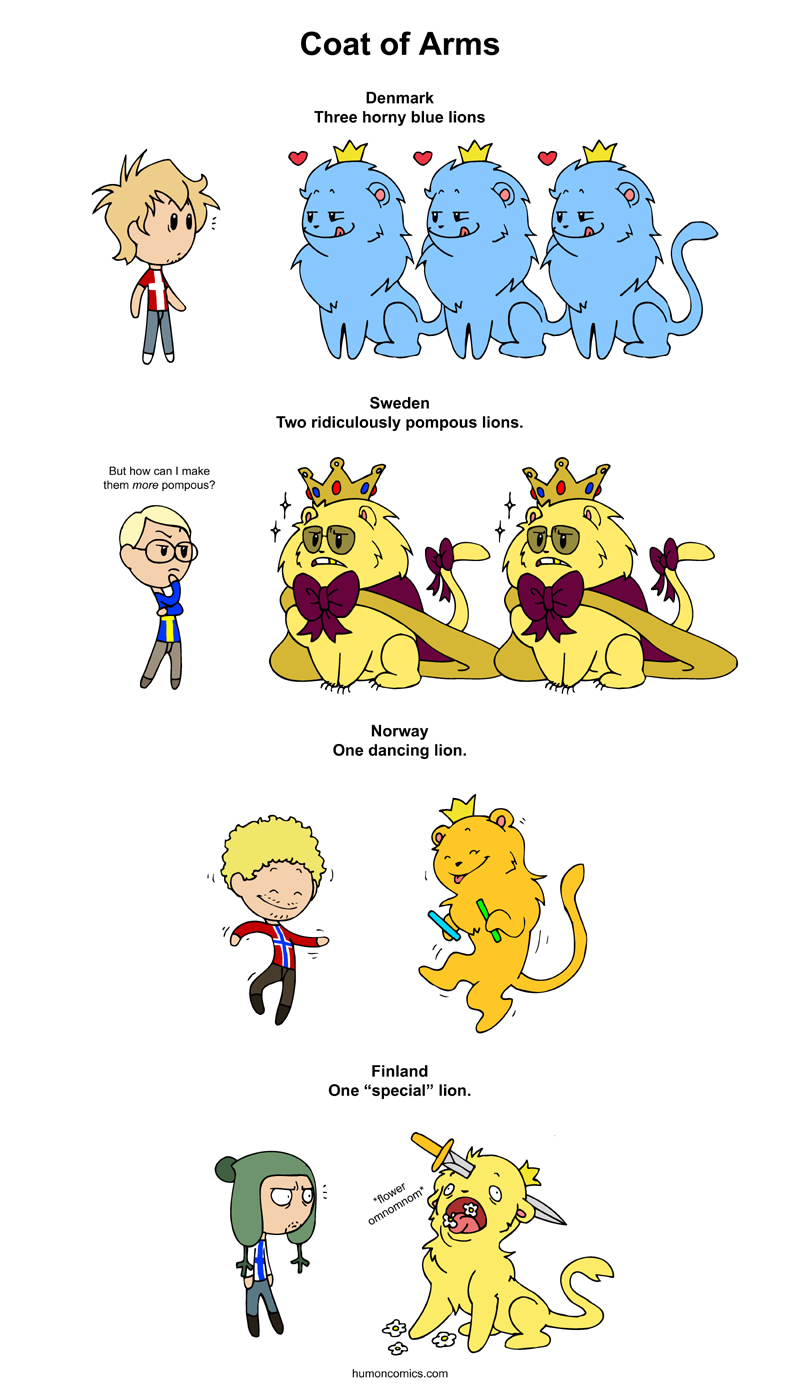 The real coat of arms in Scandinavia
Denmark


Image via wikipedia
Sweden


Image via wikipedia
Norway
I think the lions appears a bit retarded with his tongue hanging out and running with an axe…

Finland

Om nom nom nom nom … flowers!