Since I've received number complaints from Swedish girls that not all Swedish girls are blond or beautiful, I thought I would photos of the beautiful, ugly, brunette, and orange.
Sorry guys for bursting your happy bubbles. But at least Humon who created Scandinavia and the World has an awesome sense of humor.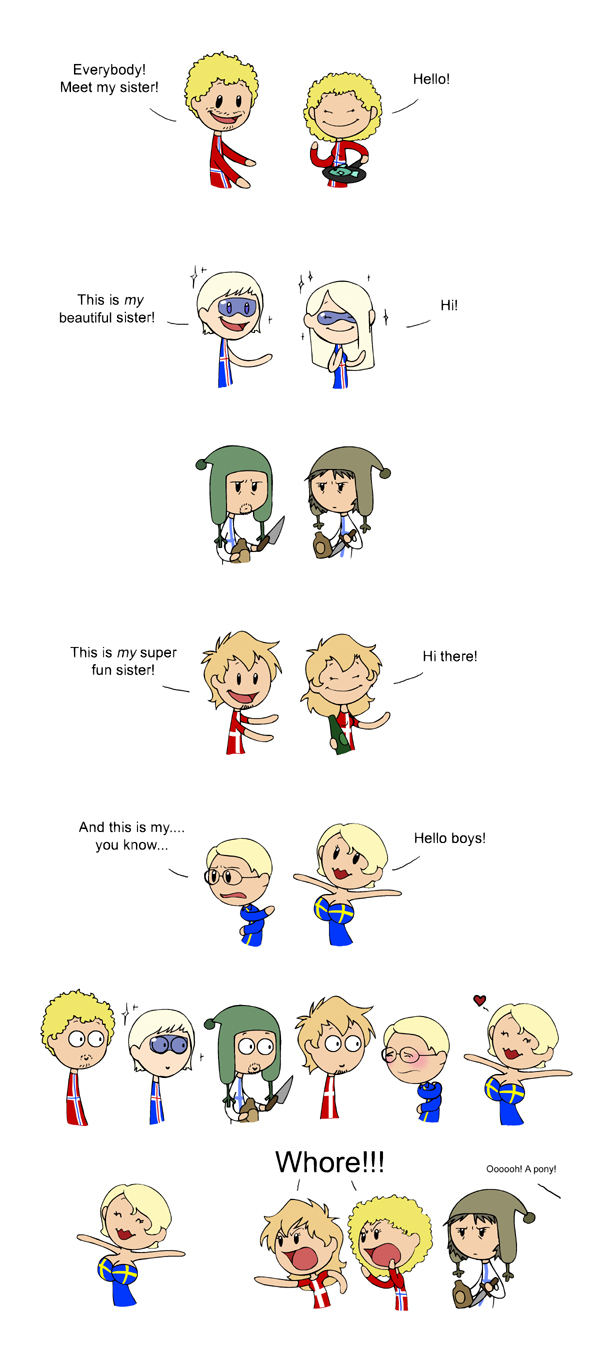 Read her comics because they are to die for funny.
(Image is copyright of SATW)

Okay…they are blonde Swedes…


and they are too…


but brunettes do exist!


Oooooo, kissing Swedish girls!


… sure is a lot of kissing.


too much boobage and eyelashes?

This photo is tragic. Why must women look like this? Duckface, fake boobs, bleached blond hair, and botox.

Phew, good ole classic Swedish girls


…orange is not a skintone

The unfortunate part was after looking through a few hundred club photos of girls on Stureplan and Finest.se, less than ten photos had girls of non-Swedish ethnicity (read, colored girls). I can see why immigrants feel unwelcome in Sweden.
Ladies, do not despair, a collection of Swedish men is coming up shortly!